How to Review Commercial Real Estate Appraisals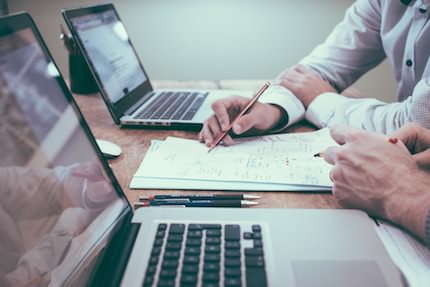 If you're considering investing in commercial real estate in Columbus, Ohio, you'll need to cover all of your bases when it comes to commercial real estate appraisals. As the 14th largest city in the United States, our region certainly has a lot to offer to investors and residents alike. For commercial real estate, however, peeling back the layers is not as black and white as the tremendous benefits of our great location. You want to be certain that you understand the appraisal process, what's involved, and get the most from your commercial real estate appraisal.

The Commercial Property Appraisal Process
An experienced investor in commercial real estate for sale knows that you need to go through a meticulous commercial real estate appraisal process before making a final purchasing decision. Commercial real estate appraisals establish the value of the property you are considering purchasing at that exact point in time.
Commercial property appraisals include many elements, such as:
Comparative analysis of other commercial properties in the area
Estimation of the commercial property value
Description of the commercial property
Explanation of potential risks you may face or negative aspects that may impact the market value of the commercial property
When reviewing commercial appraisals, Columbus investors should pay attention to the larger picture; however, it's also important to comb through the minute details. Also, check out our commercial real estate appraisal top questions and answers.
Understanding Your Commercial Real Estate Appraisal Report
Depending on the approach that your commercial property appraiser takes (cost, sales, or income capitalization) pay attention to the bottom line. When it comes to commercial real estate appraisals, the most important question you want an answer to is, "how much is my property worth?"
Next, contemplate the answers to the following questions. These factors will make a big impact now, as well as down the line:
What are the neighborhood boundaries listed in your commercial appraisal?
What is the square footage listed? Compare that to the official records of the commercial property; you want to be sure they are accurate.
Review the full commercial appraisal for any missing items that could impact the value. Are all of the offices or rooms in the property accounted for?
Are the commercial real estate market trends accurate? This will impact the final value. Your commercial appraiser needs to have a firm understanding of the market; it will make a huge difference on your bottom line.
Were there upgrades made to the property – and did your commercial appraiser list all of them? The final value needs to be factored into all upgrades; although, every single dollar does not need to be accounted for individually throughout your commercial appraisal report.
Reliable & Accurate Commercial Real Estate Appraisals in Columbus (and throughout Ohio)
You need to be comfortable with your commercial property appraisal so that you are confident you're making a wise investment. As such, it's important that you vet commercial real estate appraisal firms to determine which firm is the right fit.
When it comes to commercial appraisals, Columbus investors and property owners rely on the expertise of The Robert Weiler Company. Call 614-221-4286 and see the difference a trusted leader in Columbus – and throughout Ohio – can make for your investment with our reliable and accurate commercial real estate appraisals.